Portale A4 Thermal Printer
Exquisite and compact,
adapt to a variety of environments
Lightweight and portable
Small and compact, it can be easily put in a briefcase or shoulder bag and can be easily picked up with one hand. Polono A4 mobile printer, print anytime, anywhere. The distance between home and office will be shortened, and workplaces will no longer be restricted.
Automatic suction paper
Universal A4 paper printing, automatic paper feeding, smart and convenient, 300dpi high resolution, making the printed documents clearer.
Good Assistant in Study
Good Assistant in Job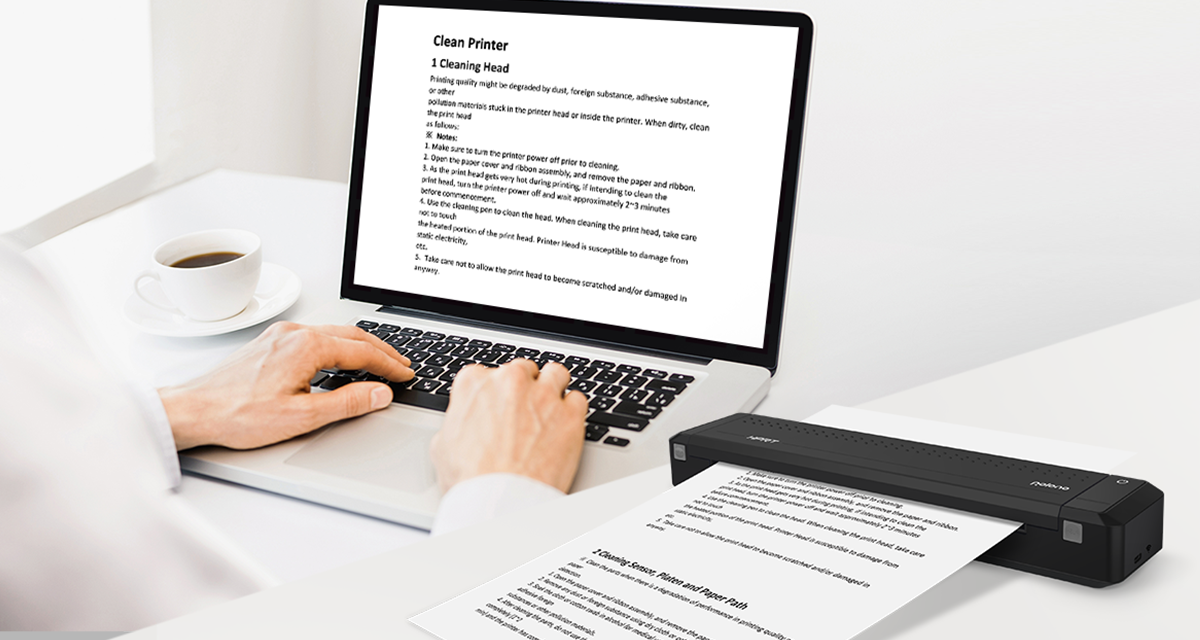 Good Assistant in Job
Package includes